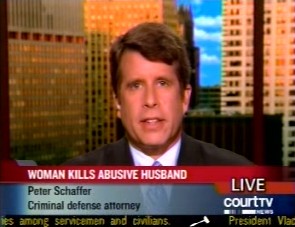 Superior Bronx Criminal Defense (718) 585-4444
bronx, NY • 03/28/2010
PETER J. SCHAFFER (718) 585-4444 devotes his practice exclusively to criminal defense. With 29 years of trial experience as a Top Quality Criminal Lawyer in New York City, PETER J. SCHAFFER is the proven criminal defense lawyer you want on your side. Mr. Schaffer has appeared numerous times on COURT TV, The Nancy Grace Show on CNN HeadlineNews, and IN SESSION on truTV as a guest commentator on nationally prominent criminal trials. PETER J. SCHAFFER is committed to providing the highest level of professional representation to his clients. If you or someone you know is charged with a Federal or State crime or is being investigated by Federal or State authorities, call (718) 585-4444 now to schedule an initial consultation.
http://www.new-york-criminal-la...
http://www.bronx-criminal-lawye...

Posted by: peter s.
Located: 184 East 161st at Sheridan Avenued, bronx, NY
(No map found for this address)